:
Beginning March 30th - GSWCC Athens office closed to the public
Protecting Water Quality - Georgia Forestry Commission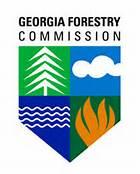 Arbor Day is a day set aside for schools, civic clubs, and other organizations, as well as individuals, to reflect on the importance of trees in our state and across our nation. J. Sterling Morton, the father of Arbor Day, initiated the holiday in Nebraska in 1872. He said, "Other holidays repose upon the past; Arbor Day proposes for the future."
The first Georgia Arbor Day was proclaimed by the Georgia General Assembly in December, 1890. In 1941, the General Assembly set the third Friday in February as the day of our state Arbor Day. While National Arbor Day is the third Friday in April, it is too warm at that time of the year to plant trees in Georgia. Trees should be planted between November and mid-March so they will have a better chance of becoming established before the onset of summer heat.
To commemorate Arbor Day in Georgia - Friday, February 21, 2014 - the Georgia Forestry Commission arranged a statewide webcast on Thursday, February 20. For more information, click here.

The Georgia Forestry Commission has developed online BMP (Best Management Practices) Learning Modules as tools for landowners, foresters, loggers, timber buyers, and other forestry stakeholders in carrying out forestry activities in an environmentally sensitive manner.
Current modules include Temporary Stream Crossings and Stream Classification.
Anyone needing additional assistance in answering BMP implementation questions can contact GFC's Water Quality Program Coordinator at 706-993-0434 or jcolberg@gfc.state.ga.us.