---
Watersheds provide flood control, water quality, recreation, and water supply benefits to Georgia citizens.  The Watershed Dams Program was initiated to give financial and technical assistance to ensure that the state's dams maintain their structural integrity, operate effectively to continue providing community services, and comply with the Georgia Safe Dams Act. 

Georgia contains over 4,600 dams, and only four states (Texas, Kansas, Missouri and Oklahoma) have more dams than Georgia. In Georgia the majority of dams are privately owned. Many people are not aware that they are living either upstream or downstream from a dam. Using our GIS, you can look at a detailed map for any area in Georgia. Using the Aerial View, you can see a birds-eye view of an area, including landscapes and structures which might be obscured when you are looking at the area from ground level. Choosing the USGS Quad View will show you the contour lines that illustrate elevation levels, so you can see how water from a dam would flow downstream of the dam structure. For more information on using GIS, see our detailed instructions.
Safety of Georgia's Dams
Statistics related to Georgia's dams, as well as contact information, can be found on the Association of State Dam Safety Officials' web page for the Georgia Dam Safety Program.
Additional information on state dam safety resources is provided by the Federal Emergency Management Agency (FEMA).
The US Army Corps of Engineers maintains a state map of Georgia's dams as well as charts on hazard potentials.
A History of Watershed Dams
Watershed planning has been an important part of the U.S. Department of Agriculture's (USDA) Natural Resources Conservation Service (NRCS) mission since the 1930s. Flood control prevention through the establishment of watershed dams became a national responsibility starting in 1936 when USDA assumed responsibility for performing surveys and devising flood control plans for selected watersheds under the authority of the Flood Control Act of 1936 (P.L. 74-738). This occurred a year after President Roosevelt signed the Soil Conservation Act (PL 74-46), creating the Soil Conservation Service (SCS) in the USDA.
Watershed Dams in Georgia
Under The Watershed Protection and Flood Prevention Act, the Soil Conservation Service/Natural Resources Conservation Service was authorized to cooperate with states and local agencies to carry out works of improvement for soil conservation and for other purposes including flood prevention; conservation, development, utilization and disposal of water; and conservation and proper utilization of land.
Specific rules govern development of a watershed plan:
All watershed plans require a non-USDA governmental sponsor
Sponsors are required to obtain all land rights
Sponsors are responsible for the operation and maintenance (O&M) of the structural measures (dams, channels and critical treatment areas)
The Association of State Dam Safety Officials (ASDSO), in conjunction with the GA Department of Natural Resources, Safe Dams Program, is offering a one-day Dam Safety Workshop for Owners and Operators on August 27 in Atlanta. The workshop is designed to provide practical, straightforward information on topics of importance to anyone that owns or operates a dam. Register at http://www.damsafety.org/media/Documents/PDF/2013%20GA%20web%20flyer%20august.pdf
Maintenance-South Fork Broad River #19-Oglethorpe County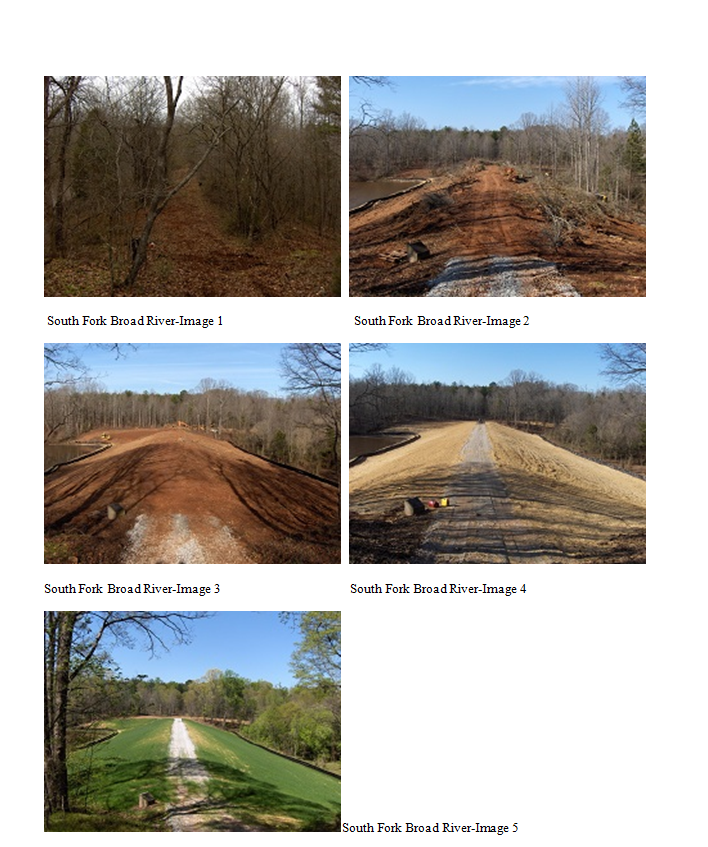 ---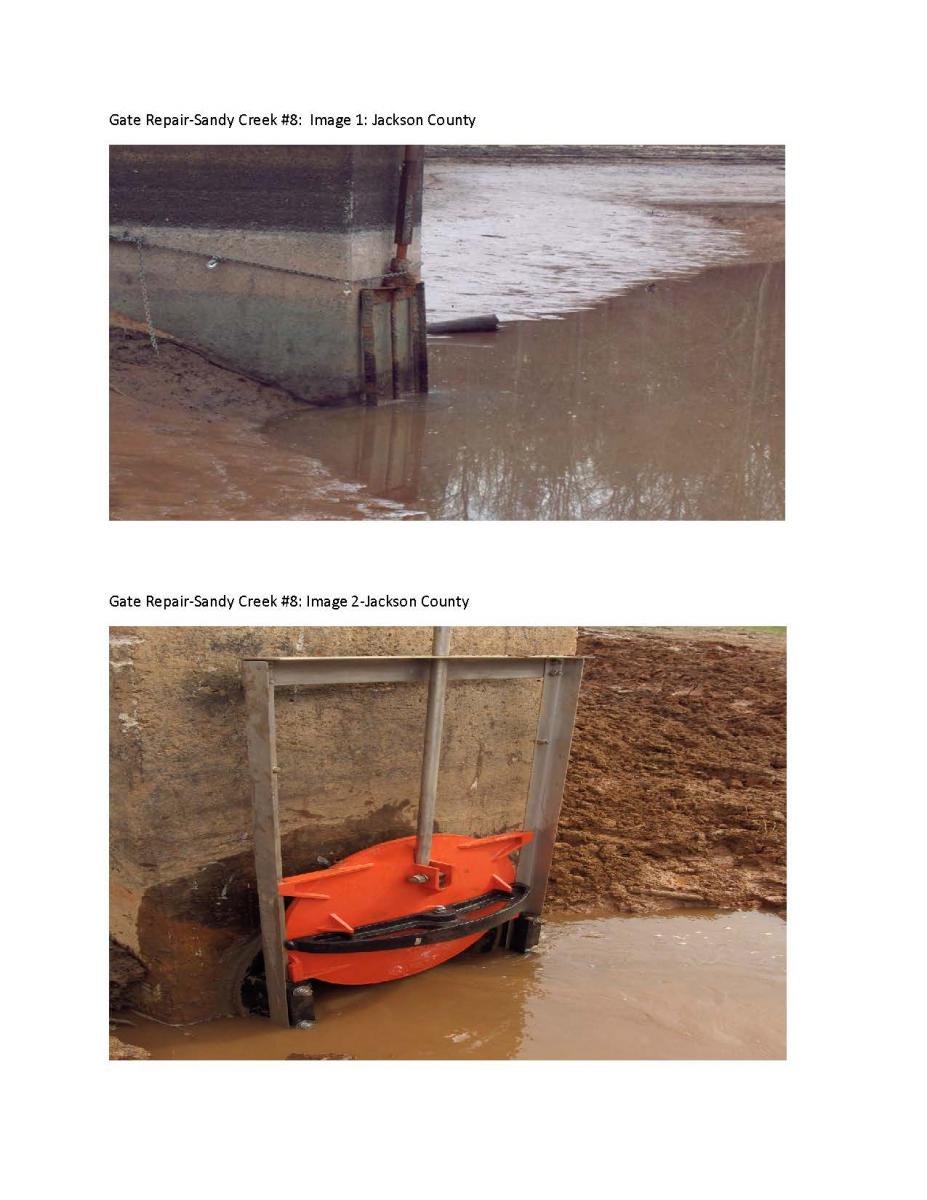 ---