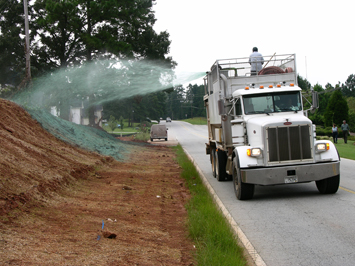 Anyone involved in land development, design, review, permitting, construction, monitoring, inspection, or any land-disturbing activity in Georgia must meet education requirements and be certified by the Georgia Soil and Water Conservation Commission program developed in consultation with the Georgia Environmental Protection Division and the Stakeholder Advisory Board. Resources for education and certification are found on these pages.
Due to stakeholder comments received after the 2013 public comment period, the Georgia Soil and Water Conservation Commission State Board voted unanimously on Friday, February 21, 2014, to reopen the Manual for Erosion and Sediment Control in Georgia, 6th Edition, and testing procedures for public comment and to make changes from comment(s) as needed.
As of February 21, 2014, the GSWCC State Board has removed the Approved Products List from the GSWCC website due to this re-opening.  The GA DOT Qualified Products List (QPL) has been posted to the GSWCC website as the official list for the remainder of 2014 and all of 2015.  Products not listed on a DOT QPL List must follow NPDES Alternative Practice standards for use on Land Disturbing Activity sites unless the product was a part of the 2013 (5th Edition) of the Manual. No new products or practices will be reviewed by the GSWCC State Board during this time period.
On August 8, 2014, the GSWCC State Board appointed members to the Technical Advisory Committee to consider changes to the Manual and testing procedures based on the comments received. The role of TAC members is to receive public comment on the Manual (6th Edition) and testing procedures, provide technical expertise, and evaluate potential options in order to provide technical recommendations to the GSWCC State Board for their consideration for adoption.
The Public Comment Period will close on December 18, 2014. Comments should be sent to GreenBookComments@gaswcc.org.