Ponds Program
Ponds-image-smaller.jpg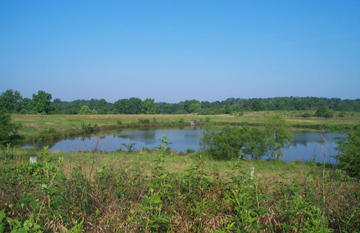 Over time, surface irrigation from farm ponds has increased in Southeast Georgia due to saltwater intrusion into groundwater aquifers and moratoriums on well drillings along the state's coast.  GSWCC, in cooperation with the Natural Resources Conservation Service, developed the Ponds Program to assist Georgia's irrigators in the construction and renovation of these ponds for agricultural production.  
The Ponds Program has been able to take advantage of rain harvesting to increase landowners' irrigation capabilities, while simultaneously reducing freshwater withdrawal from aquifers, protecting and improving water quality, capturing sediment and providing wildlife habitat.
Since its inception in 2001, the Ponds Program has been very successful, producing 235 ponds and resulting in 7,580 additional acre-feet of water storage in the state.
Visit our Ag Documents page and view pond guidance documents for Georgia landowners.
GSWCC has not received funding for this program in fiscal year 2012.