Conservation Innovation Grants from NRCS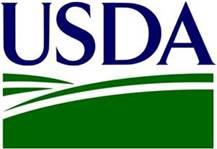 The Natural Resources Conservation Service provides funding opportunities for agriculturalists and others through various programs. Conservation Innovation Grants (CIG) is a voluntary program intended to stimulate the development and adoption of innovative conservation approaches and technologies while leveraging Federal investment in environmental enhancement and protection, in conjunction with agricultural production. Under CIG, Environmental Quality Incentives Program funds are used to award competitive grants to non-Federal governmental or nongovernmental organizations, Tribes, or individuals.
CIG enables NRCS to work with other public and private entities to accelerate technology transfer and adoption of promising technologies and approaches to address some of the Nation's most pressing natural resource concerns. CIG will benefit agricultural producers by providing more options for environmental enhancement and compliance with Federal, State, and local regulations. NRCS administers CIG.
Announcement of Selected Projects from the Fiscal Year 2013 National Competition
Conservation Innovation Grants are awarded by USDA's Natural Resources Conservation Service to entities across the nation to help develop and demonstrate cutting-edge ideas to improve conservation on private lands. The grant winners will demonstrate innovative approaches to improving soil health, conserving energy, managing nutrients and enhancing wildlife habitat. Winners for 2013 include:
Flint River Soil and Water Conservation District (GA) $725,000
Mobilizing Access to Low-Cost Irrigation Scheduling Technology and Tools in the Lower Flint River Basin of Georgia
With GPS–guided variable rate irrigation systems able to adapt application rates to field conditions in real–time, and new advanced irrigation scheduling tools that are cost–effective and built for both conservation and crop performance, irrigation management on the modern farm is set to make a quantum leap forward in water use efficiency. The next step in the evolution of on–farm irrigation water management is to reduce the cost of advanced irrigation scheduling from thousands of dollars to hundreds of dollars per site to make the approach accessible to all producers. The goal of the project is to develop and deploy a new low–cost tool to help agricultural producers optimize irrigation scheduling and build a conservation model for the future of agricultural water use in the United States.
University of Georgia (GA) $132,764
Improving Nutrient Management by Beginning Farmers by Predicting Nitrogen Release from Cover Crops
The current inability to develop credible, accurate nutrient budgets when using cover crops in a rotation limits adoption and use of cover crops, resulting in continued soil health degradation and excessive fertilization/water quality impacts. This project will demonstrate the effectiveness of a new tool (MinImob) to manage nitrogen from cover crops.  MinImob calculates how much nitrogen should be available based on soil type and other localized parameters.  Demonstrations will be established at five farms over two years.  The benefits of using Minlmob will be transferred and communicated to producers using factsheets, field days, workshops, newsletters, and websites.
National Network of Forest Practitioners (MS, AL, GA) $399,200
Peer-Based Outreach to Underserved Landowners in the Black Belt for Longleaf Restoration and Prescribed Fire
Historically underserved landowners have not participated in USDA programs at the same rates as their counterparts. Current efforts by USDA to improve outreach to historically underserved producers will be complemented by this project. Community-based outreach techniques will be used to engage underserved landowners in Longleaf Pine restoration and management, including use of controlled burning.  Project methods include development of 18 Woodland Advocates with intensive training on longleaf production and management, including controlled burning. Two educational videos will be produced as motivational and educational tools for use in workshops, and available online for absentee landowners. One hundred twenty landowners will be supported in applying for EQIP, forest management plans, or other tangible steps to improve their forest management. In addition, a landowner targeting approach focused on Longleaf restoration related activities and opportunities will be piloted.